Today, I thought I would share a great collection of dependable dark blue paint colors paint colors that are rich in depth and look amazing in almost any space.
I frequently receive questions from readers looking for the perfect dark blue color, whether it's an indigo or navy,  these darker shades of blue are really popular right now (and have been for awhile). The right shade of dark blue can infuse a richness and character instantly into a room and it's one of my favorite paint trends today and it's also one of the prettiest colors to paint on furniture, cabinets or a kitchen island.
So this week, I have researched dark blues and have come up with a palette of some of the most popular dark blues.  The wrong shade of blue can go too blue or even purplish and I wanted to stick with those colors that consistently seem to work in a variety of lighting situations. It's still important to try a sample in the space with the lighting in the space as a precaution!
So let's take a closer look at this week's palette:
Probably the most popular and most used dark blue from this week's color palette is Hale Navy from Benjamin Moore.  Molly from the beautiful blog The Nesting Game  did an amazing job in her home using this nearly perfect navy:
Hale Navy is also one of the most popular  colors being used to paint furniture, cabinets and kitchen islands.  You can see why in this fabulous kitchen designed by Sealy Design on Houzz:
One of my favorite designer's on the planet, Michael Abrams, who is known for picking amazing paint colors, used Hale Navy for this amazing office that he designed:
Another dark blue that is extremely popular and used a lot by designers is Old Navy by Benjamin Moore:
Next up is my favorite from today's color palette and it's more of a dark blue gray and it really has such a rich depth to it.  It's the beautiful Gibraltar by Sherwin Williams:
Evening Dove by Benjamin Moore is another dark blue gaining popularity thanks to West Elm using it in their catalog:
Another great dark blue is Stunning by Benjamin Moore.  I loved how designer/blogger Emily A. Clark  used it as an accent wall and on the back of her book shelves:
You can really see just how "stunning" Benjamin Moore Stunning is on this beautiful wall from Sway Studio.
For a good trim, cabinet or ceiling color, Decorator's White by Benjamin Moore is a safe bet paired with darker shades of blue: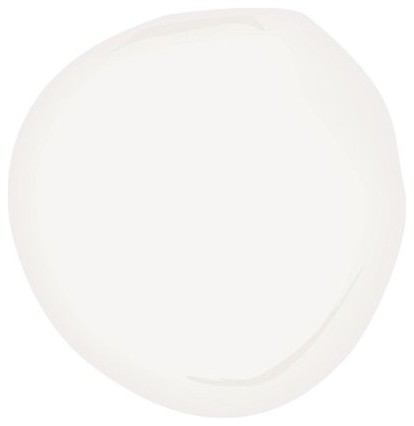 I hope you see a color here today that jumps out at you.  Have you used a dark blue in your home or would you consider it?  Of course after seeing these beautiful spaces, I'm very tempted!  What do you think?
If you see a color that is close but is too dark or light, you can always pick up a paint color card of these colors and look at all the darker or lighter shade on the paint card.  Again, please keep in mind that lighting can drastically change a paint color and what looks safe on a color card may have a crazy hue that jumps out in certain lighting situations.
Thanks so much for hanging out with me for another Color Palette Monday! Do you have a favorite color that's jumping out at you today?  I would love to hear which one is your favorite.   By the way, if you missed last week's palette, which was a nice collection of transitional colors, you can get to that post by clicking the palette below:
One last thing, if you're looking for some help in how to pick the perfect color in a space with the lighting, you can check out my post "Tips and Tricks for Choosing the Perfect Paint Color" by clicking the image below:
Have a great week friends!!
Cheers!
Cyndy