I love Halloween. So many endless creative ghoulish possibilities… With a 6 year old, we're not quite ready for cemeteries in our yard or scary witch cackles playing on our front porch, so we'll stick with smiling goofy pumpkins for now.
Bella and I decided we wanted a big pumpkin face on our front door for Halloween, so we came up with this fun (and easy) idea using a large oval painter's canvas, and glitter ribbon and tulle.
This project was super easy! We painted the canvas orange, used a black paint pen for his face and finished off our goofy guy using long strips of ribbon and tulle on the top. After we cut the ribbon strips, we tied one strip around all of the ribbons and used a nail and hammer to secure the ribbon into the top wood area of the canvas and that was it.
Over the few days, we'll be posting another Halloween project and look for our Halloween Blogland Bonanza that will feature great Halloween projects and recipes found throughout Blogland!
Have a great weekend!
Cheers!
Cyndy
Sharing post with: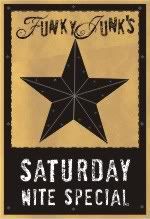 http://thediyshowoff.blogspot.com/2010/10/diy-show-off-fall-festival.html